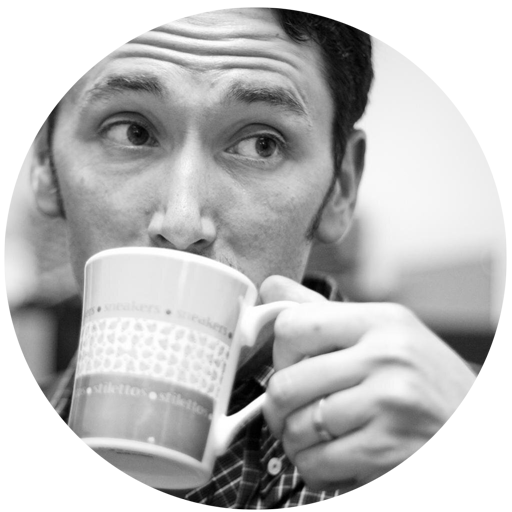 Hello, I'm Jeremy Britton, a product designer who makes software that is fast, stable & delightful.1
I believe happy teams that learn quickly design the best, so I focus on clearing their path.
---
Now

/ what I'm up to

Stepping away from venture-backed tech during a pandemic to focus on my incredible wife, son, and daughter, a good night's sleep, and our lovely old house.
---
Me

/ at-a-glance

So far I've been an artist, hacker, animator, basketball coach, salesman, account guy, researcher, designer & product guy. I like it when customer happiness, employee happiness & healthy business form tight, mutual loops.

Lead Product Design and UX Research at Looker (3½ years) as a member of its product leadership group up through its acquisition by Google Cloud Platform.

As first product designer at Coda (1¾ years), learned how non-programmers think about programming, made a complex product more approachable, and was awarded two patents.

Lead Product Management & Design at Zazzle (2½ years), which taught my team manufacturing, marketplaces & tools. We rebranded, relaunched & grew again.

First employee & partner at ZURB (8¼ years). Many knew us for Foundation. Me? I think of the 200+ products we shipped (e.g. major projects with 23andMe, eBay, Facebook, NYSE).

Early adopter, frequent feedback-giver, and true fan of Figma, CloudApp, and Grammarly.
---
Ideas

/ ones that got recorded, at least
Interviews, Talks & Publications
Design & Management
Data Science & Basketball
Plus my amateur attempt at journalism, covering the 2012 Western Economics Association conference in San Francisco: